Meditek Stairlifts
Internal / External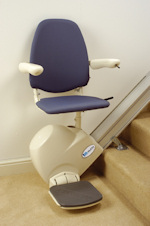 Straight
For homes with a straight flight of stairs, the MediTek straight is rated up to 25st (160kg) is pleasantly styled, easy to use, and exceptionally durable. Available in a range of styles and colors it will make an attractive addition to any home.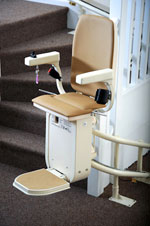 Curved
Similar to the straight lift but designed for use on staircases with multiple flights, corners and quarter landings.
Stand & Perch
Available on straight flights only, the Stand and Perch is ideal for anyone who may have difficulty sitting or bending their knees.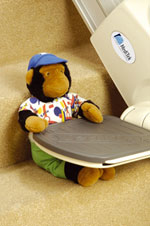 Safety edges
Pressure sensitive edges automatically stop the lift if they sense an obstruction.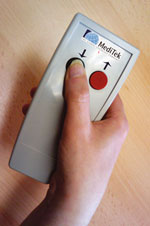 Remote Controls
Wireless wall mounted or hand held remotes can be used to call and park the lift.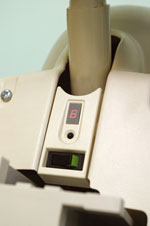 Diagnostics
The advanced diagnostics indicates lift status and provides service information to ensure smooth, trouble free operation and minimise delays.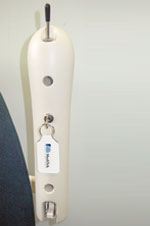 Key Switches
Optional key switches can be fitted to prevent unauthorised use of the lift by visitors and children.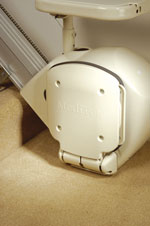 Footrest Raisers
When not in use and folded away, MediTek stairlifts, with their slim profile design, do not obstruct the stairway for use by other members of the household. Optional footrest raisers can help fold away the lift for those who have difficulty in bending.